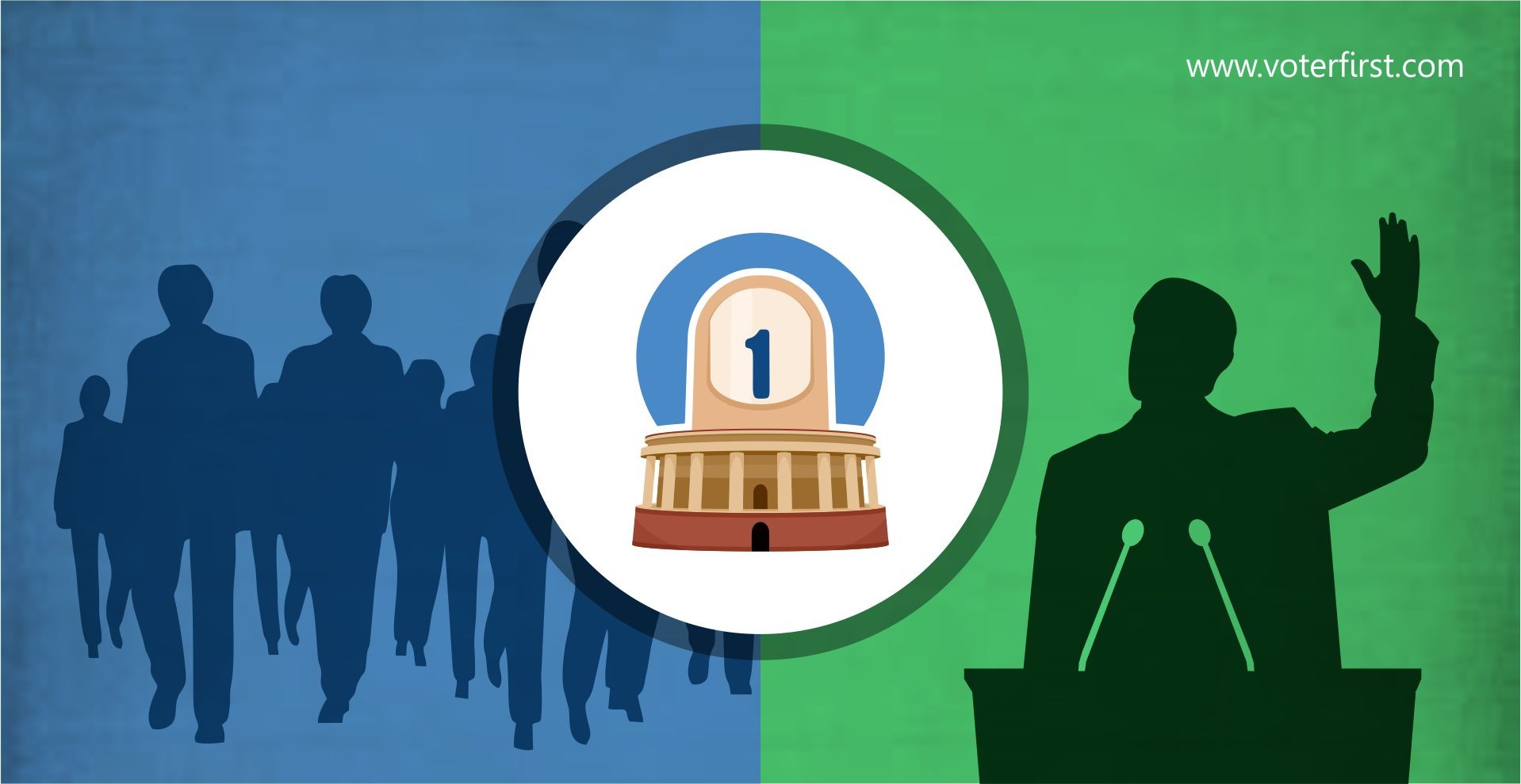 We might be the world's biggest democracy but we are yet to be the most mature one. Infact given that India's political class only came into existence just 68 years ago, it is no surprise that real people-to-political engagement has been very limited.
If we go by the books, it is quite easy to claim that since there are year long rallies and political gatherings at any given time in India, political engagement must be high. However, there is a pretty thick line between political engagement and political broadcasting. Engagement by its nature is a two-way street; it cannot happen without both sides having equal opportunity to speak their mind. However, broadcast is just a one-way conversation which is quite usually from politician's end as they continue to speak from their high table on the stage.
Ofcourse unlike what was earlier thought, the discomfort has spread to both ends. It is no longer just the voters complaining about the lack of political dialogue, even politicians have realized that no longer can they successfully govern in a digitally connected India without involving their own voters. This sudden change in understanding happened because of the unprecedented wave of digitization and connectivity which allows information to spread faster than wild fire.
Politicians in India have accepted the fact that only way to survive a wave this big is not to oppose it, but to ride with it. The alternative is political exile when the voters reach their ballots, as has been proven on several elections in recent times.
However, while social media and micro-blogging sites have contributed tremendously in bringing politicians closer to their constituency, it has not quite been able to complete the circle. It has several loop holes including that of vagueness where there is no way to track a complain posted or if any solution has even been brain-stormed, let alone delivered.
What is needed is a 360 degree platform where issues can be posted, tracked and solved with complete accountability on the leader, discussion threads so other voters can join in and support a raised issue, sharing of important political speeches, pictures and opinion of the politicians, public polling on the go and so on.
This is what Voter First has set out to achieve. Not only did Appynitty Communications create a platform by combining a mobile app with a cloud-based contact centre, it opened new pathways to political engagement like never seen in our country before. This is true not just for India, but even across the world where apps like these have many limitations, which Voter First has managed to overcome. The biggest challenge in India is to connect the rural population with the political class just as strongly as the urban voters. This is why the concept of a voice based contact centre was added alongside the comprehensive mobile app – so no voter is left behind!
We believe that Voter First will bring about a revolution in our nation, the likes of which has never been experienced by the common citizen. They will have more voice and more opportunities to exercise their right to be heard by political leaders whom they elected. It will give politicians a real platform to deliver their promises to the people much faster through m-governance.
The author of this blog is Co-Founder of Appynitty Communications who created Voter First – India's first 360o voter engagement platform for politicians.