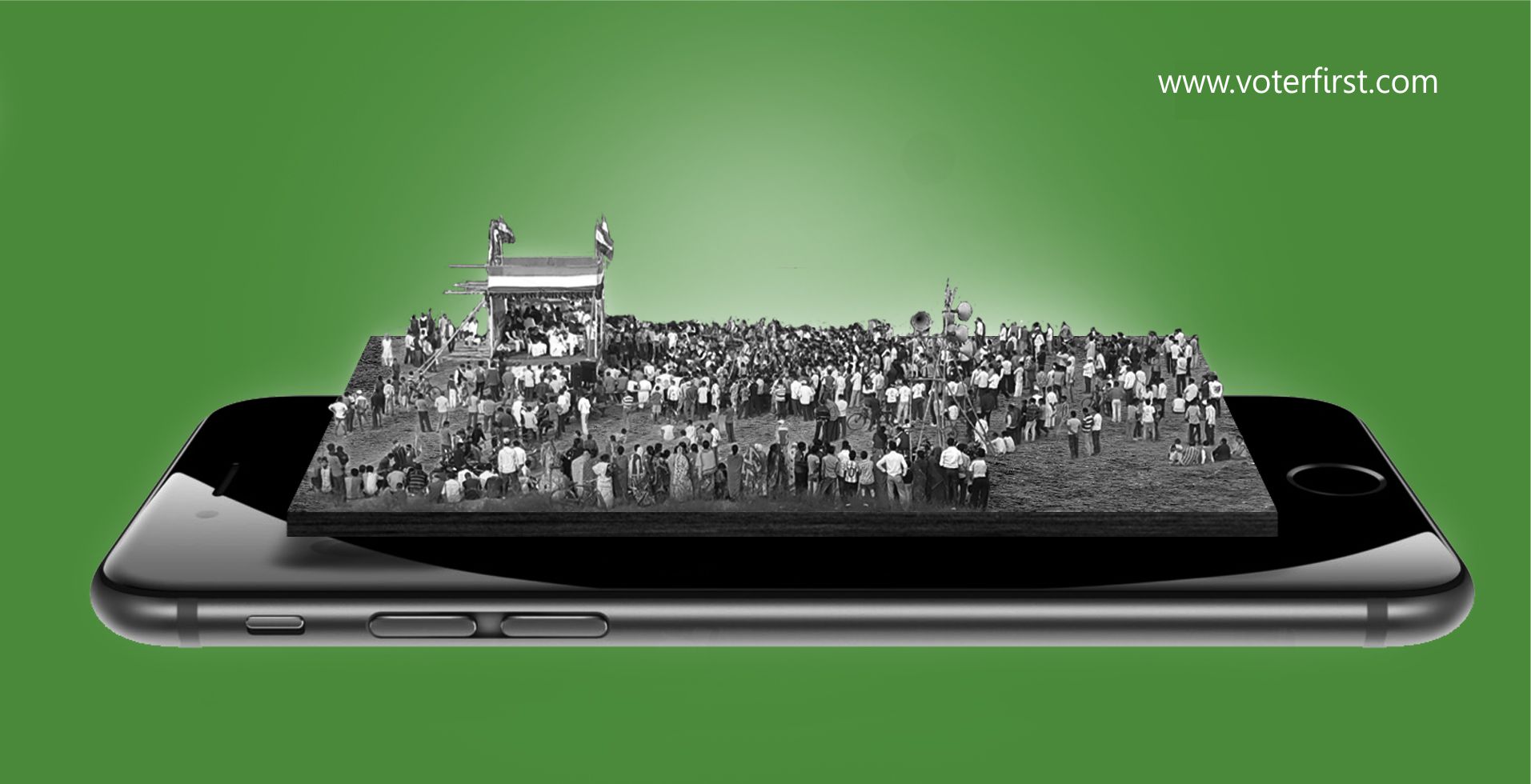 Even as more Indians dig deeper into the realms of the internet, smartphones are fast emerging as the only source of web browsing. One of the most favorable factors which influence this transition from desktops to phones is the use of personalized mobile apps. And the nation's political parties and their prospective candidates have already begun to take note and act on this shifting trend.
Till now most parties already had a significant presence online through websites and social media pages. However, politicians seem to have woken up to the competitive edge that a mobile app provides. One such innovation is by Appynitty Communications, where developers have come up with a unique concept of creating apps for individual politicians rather than parties.
On downloading, users can now view the picture and name of the politician as the sole identity of the application. Through such mediums political leaders can now, quite literally, have a personal presence with every voter.
For the first time, mobile applications are facilitating voter-to-politician engagement at an unprecedented scale. No wonder Appynitty Communications has named this innovative product – Voter First.
Such products have delivered a completely new platform for political campaigning and debating. The only difference being that now even a common voter has voice in such discussions. Even better, emerging applications like Voter First have opened a new domain of political accountability by giving people a forum to raise their grievances. Politicians are now more aware of the needs of their constituents and can take decisive action to show their commitment towards voter satisfaction.
What adds to the unique approach of Voter First is the establishment of personalized cloud contact centres for individual political leaders as part of the product's complete package. This allows any voter with a phone to connect with their political leaders by simply dialing a number. Through this automated contact centre, callers can now leave feedbacks to politicians, raise issues of content, check back on the status of their complaints, listen to speeches and a lot more.
When considering that India is home to more than 930 Million telephone users, of which nearly a quarter are smartphones, the potential reach of such a product is massive. And now like everything else, even politics will soon move their ground from a road side rallying point to the comfortable zone of a voter's phone.
Technologically ground-breaking application like Voter First are fast reaching complete adoption among voters and politicians. What is clear is that these applications would soon transform people-to-political engagement as we know it.